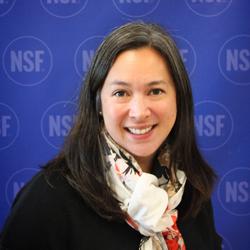 Katija
Morley
Business Unit Manager, Agriculture, North America
Katija has over 20 years of experience specializing in food safety and agriculture. She has worked with national and provincial associations and individual producers on the development, implementation and evaluation of on-farm food safety, traceability and biosecurity programs. Katija oversees NSF's agriculture team which offers certification and non-certification audits in fresh produce, animal welfare and animal production.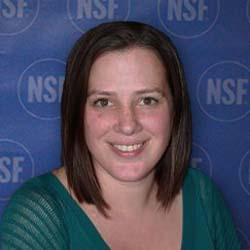 Soula Ringas
Soula is the administrative lead for the CanadaGAP certification program. She works closely with on-farm auditors and clients to ensure smooth delivery of CanadaGAP certification audits from enrolment through to certificate issue.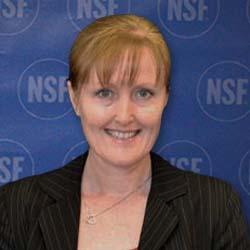 Diane Spence
Diane provides accounting support for NSF's Agriculture department. She liaises with NSF personnel, internal and external consultants and clients on issues relating to their invoices. Diane also administers animal welfare and food safety audits for our proprietor customers.
Eva Sanz-Solé
Technical Manager & Auditor, Agriculture
Eva works with the agriculture team on a variety of farm types including poultry, livestock, fruit and vegetable farms, packinghouses and feed mills. Her work includes projects with national associations, co-ops and farmers. She has been instrumental in the delivery of projects involving third-party verification audits of on-farm management system, on-farm food safety and animal welfare/care, label claims and others. Eva's French and Spanish language skills enable her to establish these auditing programs in three languages.

Certifications: Feed HACCP, HACCP Auditor (ASQ), SQF Auditor, Food Safety, Safety and Quality Program Documentation, Auditing, On-Farm Food Safety Programs and GAPs, Label Claims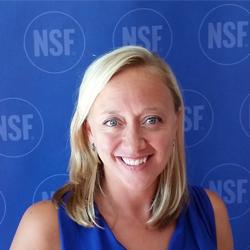 Stefanie Sonneveld
Certification Manager, Agriculture North America
With over 20 years of experience in the food industry, Stefanie has designed, implemented, maintained and audited HACCP systems from farm to fork. As the scheme manager for CanadaGAP, PrimusGFS and GlobalG.A.P., she is responsible for NSF's technical and quality compliance to these GFSI recognized standards. This includes scoping audits, auditor training and assignment, report review and final certification decisions. Also key to Stefanie's responsibilities is her role as an auditor and trainer, as well as mentoring and managing auditors in the field.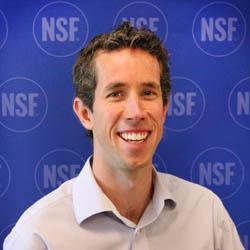 Scott Arnald
Operations Supervisor, Consulting & Technical Services
Scott began with NSF in 2010 and provides project and account management expertise as part of the consulting and technical services team. Specific program responsibilities include supply chain assurance and product inspection programs. Scott is also well versed in the area of environmental management and sustainability strategy design and implementation and brings that knowledge to the consulting team. Scott is a graduate of the University of Waterloo's Environment and Business program.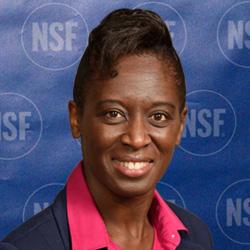 Karen Leacock-Bingham
Senior Project Manager, Consulting & Technical Services
Karen provides food safety consulting services for food packaging converters and food manufacturers. She also conducts training for SQF, BRC and HACCP courses, as well as customized in-house training for clients. Prior to joining NSF, she worked for several packaging companies as QA Manager and Extrusion Manager. She holds a Bachelor of Science in Chemistry from York University. In addition to her degree, she is a certified Trainer for the SQF Standard and the BRC Packaging standard.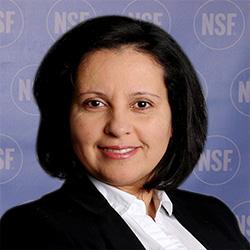 Imen Ben Thabet
Senior Project Manager, Consulting & Technical Services, Quebec
Imen is part of the Quebec team working as Project Manager with a focus on technical service development including GFSI food safety system implementation. She has over seven years' experience in food research and has held positions of research and development. Imen has a Master's degree in Food Sciences and a PhD in Bioengineering.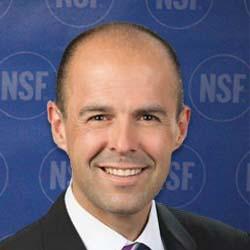 Paul Medeiros
Program Development and Scoping Lead
Paul directs NSF's Consulting & Technical Services team, providing unparalleled service to North American clients. He is responsible for all the strategic and operational aspects of the business along the entire food value supply chain. Paul has more than 22 years of experience including several years of senior management experience in consulting and technical services and he has a wealth of knowledge and expertise in food safety and quality management. Paul is a Certified Manager of Quality and Organizational Excellence with ASQ and a Certified Public Health Inspector (CPHI(C)). Paul has a B.Sc. in Environmental Health from Ryerson University and a M.Sc. in Food Safety and Quality Assurance from the University of Guelph.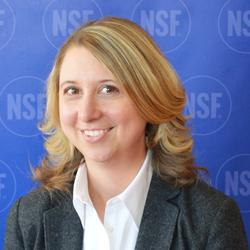 Renata McGuire
Operations Supervisor, Consulting & Technical Services
Renata is responsible for providing food safety consulting services and for developing, maintaining and upgrading the resource materials and consulting tools used for NSF consulting projects. Her background is in toxicology and she has extensive experience managing vendor audit programs, implementing a variety of HACCP and food safety programs and managing product testing functions.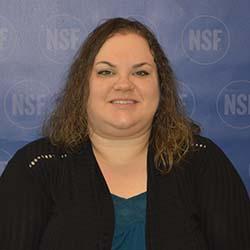 Michelle Anstey
Project Manager, Food and Label Compliance
Michelle has over 6 years of experience in food labelling, regulatory affairs and sensory evaluation specializing in meat, seafood and non-meat products. She performs labelling reviews for both Canada and U.S. products including nutrition information (database or lab analysis), ingredient declarations, allergen and regulatory reviews and label translation. Michelle holds an Honours B.Sc. in Nutrition and Dietetics from the University of Western Ontario (Brescia) as well as Honours B.Sc. and M.Sc. degrees in Molecular Biology from McMaster University.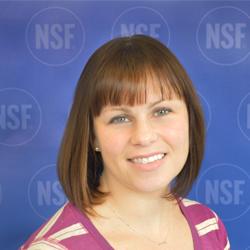 Erin Taraborrelli
Senior Project Manager, Food and Label Compliance, Consulting & Technical Services
Erin has 15 years of experience in food labelling and regulatory affairs. She assists clients from a variety of food industry sectors to develop compliant Canadian and American labelling text, including provision of nutrition information based on database calculations or lab analysis, allergen and regulatory review, ingredient declaration and label translation. Erin holds a B.Sc. (Hon) in biological sciences, with a specialization in nutritional and nutraceutical sciences from the University of Guelph.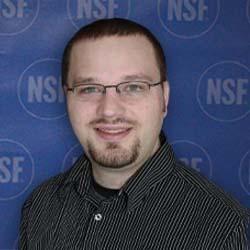 Christopher Chop
Packaging Technologist, Packaging, Consulting & Technical Services
Chris has extensive knowledge in packaging testing methods that include plastic closure testing and barrier materials testing. He works in our pilot plant to support packaging testing and is responsible for maintenance and calibration of testing instrumentation. Chris complements these activities with company safety responsibilities and is a member of the joint health and safety committee.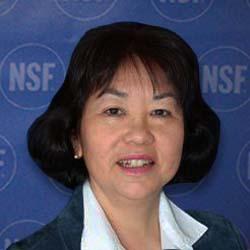 Carol Zweep
Manager, Packaging, Food & Label Compliance, Consulting & Technical Services
Carol has packaging experience in quality assurance and R&D, and is knowledgeable in plastic packaging testing. Her unique background allows her to help both packaging companies and food and beverage processors by recommending suitable packaging, troubleshooting packaging issues and performing shelf-life studies. Carol has an M.Sc. in chemistry with CPP (Certified Packaging Professional) designation.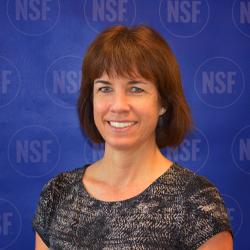 Linda Winget
Project Manager, Food and Label Compliance, Consulting & Technical Services
Linda has over 14 years of experience in the food industry with a focus on regulatory, customer services and quality assurance. As a project manager, Linda performs regulatory reviews for a variety of food products to ensure they are compliant with Canadian Food Labelling Regulations. She has an Honours B.Sc. in nutritional sciences from the University of Guelph.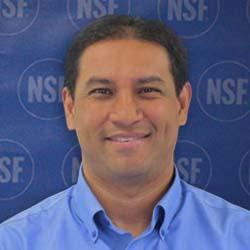 Rick Wong
Senior Project Manager, Food and Label Compliance, Consulting & Technical Services
Rick has over 20 years of experience in the food industry, working in product development and regulatory. His knowledge and experience allows him to conduct labelling and regulatory reviews for our clients. Rick holds an Honours B.Sc.degree in Food Science from the University of Guelph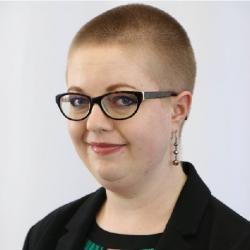 Erika Holst
Records Management Clerk, ISR
Erika makes financial record system (FRS) changes in iPulse to keep clients' information and their certificates up to date. These changes come from audit reports and preplanning updates from clients and auditors in both Canada and the USA.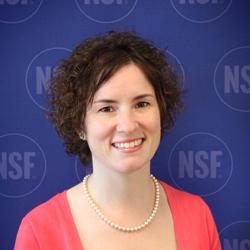 Nadia Brunello-Rimando
Senior Project Manager, Product and Process Development, Consulting & Technical Services
With over 14 years of experience in product development, Nadia is an expert in creating great tasting food products that exceed client expectations. Her knowledge in the areas of sauces, dressings, condiments, frozen food entrees, fried food, beverages, bakery, fruits and vegetables, as well as functional foods, nutraceuticals and natural health products, make Nadia a knowledgeable and valuable member of the team.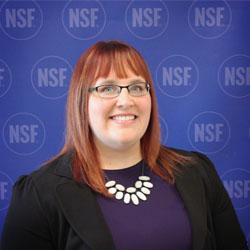 Lindsey Burrow
Operations Coordinator, Supply Chain Food Safety
Lindsey provides project management support as well as customer and auditor coordination from application through certification. Her expertise includes the ISO/FSSC 22000 and BRC certification programs along with other food and feed safety schemes such as GMP+. She is committed to program compliance and continuous process improvement.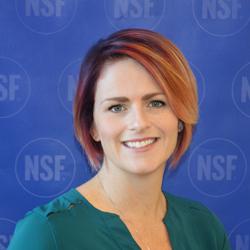 Lindsay Walker
Operations Manager, Supply Chain Food Safety
Lindsay oversees operations functions for NSF's supply chain food safety teams in the U.S. and Canada, ensuring we uphold database integrity and provide customers with a superior customer experience. Lindsay's primary focus is on managing the flow of information between the global operations, technical and audit delivery teams, scheme holders, clients, suppliers, and other NSF business units. Lindsay's responsibilities include strategic and business planning (processes and execution) as they relate to integrity and continuous improvement.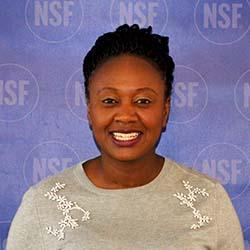 Mary Clelland-Dube
Training Operations Manager, North America
Mary is an accomplished and motivated Operations Management specialist with a cross-functional background in a variety of sectors. She brings advanced knowledge and expertise in the areas of financial and organizational management, training and event planning, and establishing policies and procedures to adhere to accreditation. Mary is responsible for all operational components of the training business for North America.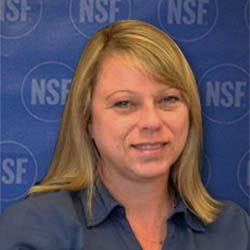 Annette Crewson
Registrar, Training & Education Services
Annette oversees the online registration process and learner management system for Canada. This includes assisting clients registering for public programs, ensuring the security of all client records and providing transcripts. Annette is the expert in training for client records and our learner database, and she uses her knowledge and ability to ensure all clients receive the highest quality of service.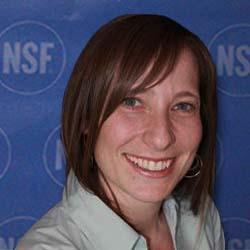 Leigh Parsons
Manager, Training Programs
With 11 years experience specializing in food science, training and education, Leigh leads global client programming and business development for public, eLearning and onsite training. Leigh provides leadership and directs the development of procedures and systems to maintain the integrity and quality of training content, services and products delivered. Prior to assuming her current role as Manager, Training Programs, Leigh was Director, Training and Education Services. As Director, Leigh was responsible for oversight of operations, quality and accreditation, and business activities within North America for training delivered within the Global Food Division. Leigh holds a Master of Science in Food Science from Dalhousie University.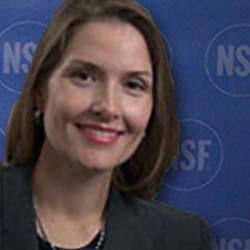 Petra Schennach
Global Managing Director, Global Food Training and Education
Petra Schennach has over 20 years experience in corporate leadership, training development and management. As Managing Director, she is responsible for the strategic growth and global expansion of NSF training and education. Prior to assuming this position, she was President and Chief Operating Officer for NSF-GFTC serving on the organization's Board of Directors, and managing the training, marketing, accounting and administrative support departments. Schennach joined NSF-GFTC as Vice-President, Training Services after managing the Continuing Education division at the University of Guelph's Office of Open Learning, where she led the university's extension activities for industry. In addition, Petra led the development, marketing and implementation of the MBA in Agriculture executive program in the Faculty of Management at the University of Guelph. Petra holds a Master of Education and Administration from Western University.