Training & Education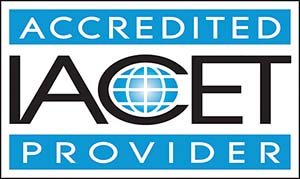 NSF is a leader in the design and delivery of accredited training for the global food and beverage industry along the entire supply chain. We offer training through open enrolment courses, on-site or customized programming, and eLearning. Topics include HACCP, food safety and quality, GFSI benchmarked standards, regulations (including FSMA), food science, food packaging, food microbiology and ISO standards.
NSF Training & Education Services is accredited by the International Association for Continuing Education and Training (IACET). This ANSI/IACET standard is recognized internationally as a standard of excellence in instructional practices. As a result of this accreditation we are authorized to issue IACET Continuing Education Units (CEUs), which can be used toward continuous professional development.
Please visit www.nsflearn.com to view all course offerings.
Are you wondering how to safely reopen after COVID-19? NSF is here to help. To learn more about our reopening services, visit our COVID-19 Controls: Checked by NSF™ webpage.
Contact foodsafetysolutions@nsf.org for more information.

Our diverse portfolio of programs and delivery options allow you to gain new skills and expand current competencies through interactive, stimulating and relevant skills training.

On-Site & Customized Training
NSF Training and Education Services' Onsite and Customized training programs are delivered by expert technical trainers at your facility.

NSF Training & Education Services is a global, award-winning, training organization offering up-to-date knowledge to leading companies in the food and beverage industry…